Saturday, April 2nd, 2011. Today there is palpable excitement in the air.  It's 6:20am and other than the web team, the Promega campus is quietly slumbering.  It's a sunny, crisp spring day; a day for blossoms and new beginnings.
My friends and colleagues are slowly rolling into work, bringing enough food to feed a small army.   The table in the middle of our floor is filled with donuts, egg casseroles, potato dishes, fruit salad, coffee cake, and 6 lbs of bacon.  This is not a day to diet.
Today, we are rolling out the brand new Promega.com.  It is the end of an 18-month project and the beginning of a new digital platform for our company.  This project, for me personally, has been an epic journey.   There are many metaphors that have passed through my head to describe the process:  having a baby, finishing graduate school (although at times high school was a more appropriate analogy), planning a wedding and getting married….whatever the comparison, it is a major milestone.
Me being me, I feel a bit emotional.  I'm so proud of the work we've accomplished, and of the end result.  But I'm even more proud of the interpersonal aspects of the project.
Watching the project team gel into a strong, cohesive family is one of the greatest accomplishments of all.  The team that produced this web site was cross-functional, global, and multi-talented.   While there were days we wanted to kill each other, overall, we banded together to be creative, solve problems, and produce.   Anyone who has ever worked on a long-term project knows that is no easy feat.
We faced a great deal of fear head-on while doing this project.  Fear of change, fear of criticism, fear of making mistakes, fear of not understanding everything, fear of not being perfect.   The greatest accomplishment to me is pushing through the fear to produce and deliver.  Marketing guru Seth Godin has a wonderful little book called "Ship It," that talks about putting fear and insecurity aside and making things that matter.  Making art.
Today, I am going to say that we accomplished that.   The new Promega.com is art.  It is a new beginning, a place where we can create some truly great experiences with our customers.
I invite you to enjoy the experience, and to let us know what you think.  Our vision for the new website is to have a place where we can share ideas and information, give you access to our world-class products and services, and for Promega  to connect with you, our friends and customers.
Welcome to the new Promega.com.
The following two tabs change content below.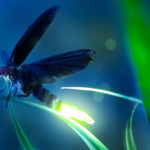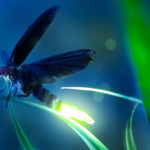 Latest posts by Katie Hill (see all)