Owing to efficient proteolysis and particular advantages of trypsin-generated peptides for mass spectrometry analysis, trypsin is the most widely used proteomic protease. Recently, however, Lys-C has been increasingly used as either a trypsin alternate or as supplement. Its increasing favor is largely due to its ability to perform proteolytic digestion under protein denaturing conditions, an attribute that can greatly extend the observable proteome.
Lys-C is found in number of bacterial hosts with Lysobacter enzymogenes being used as a most popular source of commercially available Lys-C. We have now developed a recombinant form of Lys-C from Pseudomonas aeruginosa. We have compared performance of Pseudomonas and Lysobacter Lys-C.
Surprisingly, we found difference between Pseudomonas and Lysobacter Lys-C proteases on peptide level. The peptides generated by the proteases had much smaller overlap (25%) than typically observed between runs for the same sample indicating different bias toward lysine cleavage sites for Pseudomonas and Lysobacter Lys-C.
The proteases might have different proteolytic mechanisms. In fact, difference in proteolytic mechanisms is not unexpected considering the limited homology between these two proteases
Therefore we recommend combined digestion with Pseudomonas and Lysobacter Lys-C to maximize peptide and protein identification.
For a detailed technical review of these two protease visit: http://www.promega.com/resources/scientific_posters/posters/a-novel-recombinant-lysc-protease-for-proteomic-sample-preparation-scientific-poster/
The following two tabs change content below.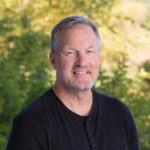 Gary earned his B.S. in Bacteriology, UW-Madison in 1982. From 1982–1986 he served as Research Tech at UW-Madison. From 1986 to the present Gary has been with Promega Corporation serving in many capacities including as the very first editor of Promega Notes. He was also Manager Tech Services and Training, Product Manager Restriction/Modifying Enzymes, Product Manager Protein Analysis, and is now Sr. Product Manager for Protein Analysis products.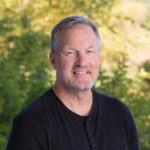 Latest posts by Gary Kobs (see all)