In previous entries, I discussed the naming convention for the many Flexi® Vectors available from Promega before addressing how to choose which vector is appropriate for your use. However, I did not cover all the Flexi® Vectors available. In fact, I saved the HaloTag® Flexi® Vectors for this final installment.
Briefly, the Flexi® Vectors are a series of directional cloning vectors for expressing your protein of interest for any manner of applications from cellular imaging and cell-free protein synthesis to pull-down assays and protein-tag purification. These vectors have two rare-cutting restriction enzymes, SgfI and PmeI, and provide a rapid, efficient and high-fidelity way to transfer protein-coding regions between a variety of Flexi® Vectors without the need to resequence.
The HaloTag® Flexi® Vectors all carry the HaloTag® coding region and can be used for protein or cell labeling, protein immobilization, ChIP assays, protein arrays and protein purification. However, how to choose which of the array of vectors can best be used for your system? We offer the HaloTag® Cloning Starter System that contains nine vectors with various deletions of the CMV promoter as well as the necessary Flexi® Vector Cloning system elements of a starter vector, enzyme blend and a PCR clean-up system.
To target the specific vector for your experiment, we have the HaloTag® Flexi® Vector Selector. The drop-down menus at the top help narrow down your possible choice. Select the thumbnail vector maps and they will enlarge with a list of features to the right. Additional information is available at the click of a mouse with links to the vector datasheet, usage notes and links to relevant publication articles about the HaloTag® Flexi® Vectors as a group.
Why were these vectors previously called HaloTag® 7 Flexi® Vectors? This was done to distinguish this version of the HaloTag® protein from that produced by first-generation technology. The HaloTag® protein encoded by the HaloTag® Flexi® Vectors was engineered through rational design and molecular evolution to provide enhanced expression and solubility when fused to a protein partner.
Understanding the terminology as well as the features of the various Flexi® Vectors means you can choose the right vector for your protein-coding region while having the flexibility to move your protein-coding region to a new vector for new experiments without sacrificing fidelity or the ability to transfer again.
Additional Reading on the Flexi® Cloning System
Expression of Fusion Proteins: How to Get Started with the HaloTag® Technology
The Flexi® Vector Systems: The Easy Way to Clone
The following two tabs change content below.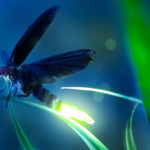 Sara is a native Wisconsinite who grew up on a fifth-generation dairy farm and decided she wanted to be a scientist at age 12. She was educated at the University of Wisconsin—Parkside, where she earned a B.S. in Biology and a Master's degree in Molecular Biology before earning her second Master's degree in Oncology at the University of Wisconsin—Madison. She has worked for Promega Corporation for more than 15 years, first as a Technical Services Scientist, currently as a Technical Writer. Sara enjoys talking about her flock of entertaining chickens and tries not to be too ambitious when planning her spring garden.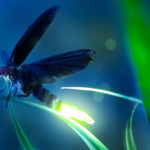 Latest posts by Sara Klink (see all)