Quick quiz: Which of these would not be highly unusual for you to say to yourself today?
"Shoot, I'm running late again."
"My goodness, it's a lovely day."
"I really shouldn't have eaten so much."
"Oh good! I sliced my finger with this kitchen knife! I'm finally bleeding!"
If you answered the first three, congratulations, you're in good company. If you picked the last one, I'd have to guess you're either a little macabre, highly prone to sarcasm or, like me, have recently gotten acquainted with Help Remedies' "help, I've cut myself & I want to save a life" product and are looking forward to making the best of an unfortunate situation.
"Help, I want to save a life" is a unique juxtaposition of consumer over-the-counter (OTC) medical products and healthcare altruism. It's a do-it-yourself, fairly error-proof bone marrow donor registry kit, packaged ingeniously with the company's "help, I've cut myself" bandages. The kit is the brainchild of Graham Douglas, a copywriter at Droga5, a New York creative agency. Douglas' identical twin brother was diagnosed at 18 with leukemia. He was one of the lucky ones: they found a donor for his bone marrow transplant and he's healthy. But Douglas quickly learned that can't be said for all 10,000 people who need bone marrow transplants each year, especially those of non-white ethnicity. He figured there had to be another way, and, after a brainstorm with some of his design students at the Miami Ad School in Brooklyn, put the call out to pharma companies to include blood swab registry kits inside boxes of adhesive bandages. Nobody bit, until he emailed the design-minded pharma startup Help Remedies. They replied the same day, and the result of the partnership was "help, I've cut myself & I want to save a life."
The key to this idea's success is twofold: timing and convenience. They present the donor registry opportunity when the person is actually bleeding. So simple. So elegant. So brilliant. It works like this:
You drop $4 on a package of "help, I've cut myself" bandages. You get 16 of them, in a smartly designed, minimalist, and eco-friendly package.
You cut yourself shaving in the morning, or maybe chopping onions, or just get a really deep paper cut. You bleed.
You let loose with a bit of colorful R-rated language (this step is optional, but recommended)
You pull the registry kit out of your package of bandages. It consists of a few sterile swabs and a postage-paid envelope.
You swab the blood from your cut, and put the swab into the long-flap, double-sealed envelope.
You slap on a bandage.
You drop the envelope in the mail, where it finds its way to DKMS, the world's largest bone marrow donor center, to begin the registration process.
The simplicity and ease of the process removes the usual barriers to registration, namely "I don't even know how to get started" (cut yourself; mail swab; voila!), and "It costs too much; I don't have time; I'm not educated enough" (cut yourself; mail swab; voila!). It also removes the perception that bone marrow registry is painful — in this case, only as painful as whatever boo-boo you're bandaging. Richard Fine, Help CEO, said, "Each year thousands of people with leukemia and other blood cancers need a bone marrow transplant to live, yet fewer than half receive one. This is a simple and smart idea. By making registration a part of what people are already doing, we think we can get more people to register, and in doing so, help save lives."
Cutting yourself shaving never sounded so appealing.
[youtube http://www.youtube.com/watch?v=cC0HYWMx8ik?rel=0]
The following two tabs change content below.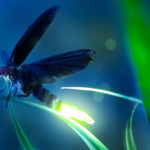 Caroline Sober
Caroline is a senior software developer at Promega. She's not a scientist, so if you hear her talking about DNA purification or pipetting or current issues in bioprivacy, she's totally faking it and you should tell her to hush. She is, however, passionate about building useful software, the interactions between people and technology in general, and how social media is changing the conversation between companies and customers. She lives in Madison with her husband, daughter, and 110-pound dog.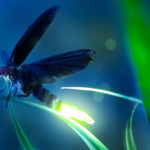 Latest posts by Caroline Sober (see all)