Last week (September 29–October 2), I was one of almost 1,000 people who attended the 25th International Symposium on Human Identification (ISHI25) in Phoenix, Arizona. This scientific meeting brings together DNA analysts from forensic and paternity labs, research scientists and others with an interest in DNA-based identification to learn about new technologies, policy and process changes, and current and future trends in DNA typing. There were so many great presentations and learning opportunities, how do I pick just a few of them to highlight?
The first highlight was the keynote speaker: author and ex-FBI profiler John Douglas, who was the inspiration for a major character in the novel The Silence of the Lambs. Douglas spoke about the many notorious criminal cases in which he was involved, including the BTK killer, OJ Simpson murder trial, Ted Kazinsky case, conviction of mass murderer Richard Speck and West Memphis Three case. During his talk, he discussed the evolution of criminal profiling and the types of things he's learned about the psychology of serial killers. In his words "The crime is a reflection of the offender." There is much you can learn about the criminal from the details at a crime scene. At some points during his talk, Douglas went into disturbing details about the crimes and the people responsible, saying "To understand the artist, you must look at the artwork."
Also of interest was the talk given jointly by Jeff Ashton and Michael Baird, who 25 years ago decided to pursue DNA testing to identify and convict a serial rapist who was terrorizing women in Orange County, Florida. They presented legal and technical summaries, respectively, of the events leading up to the conviction of Tommie Lee Andrews, the first person in the U.S. to be convicted as a result of DNA evidence, and discussed the challenges that they faced.
Of course, what ISHI would be complete without the Interesting Case session, where analysts present details about their most interesting cases? The ISHI25 Interesting Case session lived up to its name, and thankfully, was not as gruesome as some Interesting Case sessions from years past. Unfortunately, I don't have enough space here to discuss each presentation in detail, but I can give you a short description of each talk (and a promise to go into more detail about one or two of these cases in future blog posts). To start out the talks, Walther Parson of the Institute of Legal Medicine at the Innsbruck Medical University presented a case of mistaken identity, albeit over 200 years after the person's death. Parson became involved in a quest to identify the skeletal remains of Friedrich von Schiller (1759–1805), a German poet, dramatist, historian and playwright. Two skeletons had been attributed to von Schiller, but in the end, DNA evidence strongly suggests that neither skeleton belonged to the dead poet. Next, Farida al Shamali of the Dubai Police presented a case straight out of a Hollywood action movie, where members of the notorious Pink Panther gang of jewel thieves broke into a high-end shop in Dubai and stole millions of dollars of merchandise. Fortunately, law enforcement found masks worn by several of the thieves and were able to generate complete DNA profiles that helped identify the perpetrators through a search of the Interpol DNA database. Jennifer Kay of the Florida Department of Law Enforcement then presented the story of Donald Tidwell, who was stabbed to death in a hotel room in 1985. Although police had a detailed eyewitness sketch and fingerprints from the murder scene, the case went cold. Only in 2011, when the case was reopened, were analysts able to obtain a full DNA profile from biological evidence recovered from the crime scene and identify the person responsible through a CODIS search.
A CODIS hit was also instrumental in the next case, presented by Gary Harmor of the Serological Research Institute, where two young girls were stabbed to death while riding their bikes in a park in Zion, Illinois. Although one of the girl's fathers confessed to the crime, none of the DNA evidence left at the crime scene linked him to the crime. Prosecutors waited to upload the DNA profile recovered from the crime scene into the national DNA database until several years after the girls' death, when they found a DNA match to Jorge Torrez. Only after Torrez confessed to the girls' murders to his cellmate and prosecutors matched Torrez's DNA to that left at the Zion crime scene, was the father released on bond and the charges were dropped after he spent 5 years in prison.
Tiffany Shew and Steve Renteria of the Los Angeles County Sherriff's Department told us the story of aspiring model Jo Anne Marie Jones, who disappeared from Long Beach, California, in the early hours of April 29, 1985, and whose body was found some time later by hikers in a rural area. Police had no leads until Jones' boyfriend called police to report a man driving Jones' stolen car. Although there was some circumstantial evidence implicating the driver, Stafford Spicer, police did not have enough evidence to arrest him and the case went cold. In 2010, the case was reopened, and DNA analysis of blood found in Jones' car linked Spicer to the murder. After some complicated statistical analysis, DNA from the car was found to match DNA voluntarily provided by Spicer, and in 2012, he was found guilty and sentenced to life in prison with no chance of parole.
Finally, Anthony Tambasco from the Mansfield Police Department entertained us with a history of the interesting cases that he's presented at ISHI over the years, including DNA analysis of a man claiming to be Elvis Presley; identification of a murderer based on DNA left on a cigarette butt through secondary transfer during a kiss; the "Windex case" where a thief ran into a clear glass window, leaving lip prints and his DNA behind; a woman who has faked her own abduction multiple times and the fire-bombing of his forensic lab. Who would have guessed that Mansfield, Ohio, with a population of only 55,000 people and a crime lab with only two DNA analysts, could generate such a long list of interesting cases?
Of course, this is only a short list of the highlights of ISHI25. I haven't even mentioned the talk by Vanessa Lynch, where she describes her efforts to implement DNA analysis to fight crime in South Africa after her father's violent death, or all of the next-generation sequencing presentations. There was also the Wednesday night event at the Rawhide Western Town and Steakhouse, where I think some of the attendees were surprised to learn that one of the field's leading scientists has talents that far extend outside of the lab and into the realm of rope tricks.
I'm always a little disappointed when ISHI wraps up for another year. However, I know that the conference organizers are hard at work planning next year's meeting in Grapevine, Texas. I hope to see you at ISHI26.
The following two tabs change content below.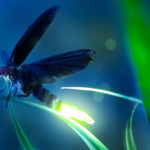 Terri Sundquist
Terri has worked as a Scientific Communications Specialist at Promega Corporation for more than 13 years, and prior to that, spent more than 5 years solving problems and answering questions as a Promega Technical Services Scientist. She graduated with B.S. degrees in Chemistry and Biology at the University of Wisconsin—River Falls, then earned her M.S. in Molecular Biology from the Mayo Graduate School in Rochester Minnesota.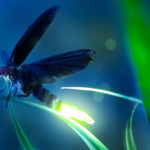 Latest posts by Terri Sundquist (see all)