Glycobiology is the study of glycans, the carbohydrate molecules that cover the surface of most human cells. Glycans attach to cell surface proteins and lipids, in a process called glycosylation. These cell surface structures are responsible for processes as varied at protein folding, cell signaling and cell-cell recognition, including sperm-egg recognition and immune cell interactions. Glycans play important roles in the red blood cell antigens that distinguish blood types O, A and B.
Opportunities in Glycomics Research
As more is learned about the role of glycans in cell communication, they are becoming important disease research targets, particularly the role of glycans in cancer and inflammatory diseases (2).
Some of the open questions surrounding glycans and glycosylation include glycan structural diversity. While some carbohydrates exist as straight or symmetrically branched chains, those populating the human glycome are asymmetrically branched, making them difficult to create and study in the laboratory (3).
The functional role of glycans attached to surface proteins is also an active area of study.
Enzymes are responsible for the glycosylation of proteins as proteins are expressed and packaged in cells and the function of these enzymes in glycosylation is another area of research with more questions than answers.
Opportunities for Training
Fortunately, there are numerous training opportunities for those interested in a career in glycobiology research. There are programs sponsored by the National Institutes of Health (NIH), multiple core centers for glycobiology and annual meetings that include networking and educational benefits for those interested in studying a variety of aspects of glycans in drug discovery and disease research. Here are a few educational opportunities, in no particular order.
Society for Glycobiology
The annual meeting for the Society for Glycobiology is a fall event where glycobiology researchers, students and post-graduates can present their work, meet other presenters, and learn more about this area of study. In addition, the meeting web site lists Resources including courses, lectures and an open access textbook, "Essentials of Glycobiology". The meeting web site also lists job postings, related meetings and NIH grants. SFG meets November 5–8, 2018 in New Orleans, LA.
National Institutes of Health (NIH)
The NIH has a Common Fund program in Glycoscience that has funded several rounds of grants to persons studying glycobiology projects. The role of this common fund program is
to create new methodologies and resources in the study of glycans that are accessible to the broader research community.
The web site lists some interesting research findings/program highlights as well as meetings, workshops and funding opportunities.
Consortium for Functional Glycomics
This international consortium provides "a networking forum and glycomics resources which enable our participating investigators to reveal functions of glycans and glycan-binding proteins (GBPs) that impact human health and disease. The CFG offers resources to the community free of charge, including glycan array screening." The CFG web site includes an extensive list of databases and free tools.
Glycomics Centers and Core Labs
As noted by E. Landhuis (1) there are a number of core facilities for resources, research and training in glycobiology, worldwide, including:
Consortium for Functional Glycomics, Boston, MA
Emery Comprehensive Glycomics Core, Atlanta, GA,
Glycotechnology Core Resource, University of California-San Diego
Copenhagen Center for Glycomics
Glycosciences Laboratory at Imperial College, London
Institute for Glycomics, Griffith University, Brisbane, Australia
Japan Consortium for Glycobiology and Glycotechnology Database
It is an exciting time for glycobiology research with much support, funding and new discoveries and tools coming online.
We can help with assays to measure glycosyltransferase activity for enzymes that use an array of nucleotide-sugar substrates as well as standalone GDP- or UDP-sugar substrates. Take a look at the Glycobiology web page for details and resources.
Are you actively working on a glycobiology research project? We'd love to hear about your work—let us know.
References
Landhuis, E. (2017) Sweet success. Nature 547, 127–9.
Marx, V. (2017) Metabolism: Sweeter paths in glycoscience. Nature Methods 14(7), 667–70.
Kiessling, L.L. and Kraft, M.B. (2013) A path to complex carbohydrates. Science 341, 357.
The following two tabs change content below.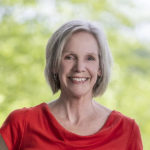 Kari Kenefick
Kari has been a science writer/editor for Promega since 1996. Prior to that she enjoyed working in veterinary microbiology/immunology, and has an M.S. in Bacteriology, U of WI-Madison. Favorite topics include infectious disease, inflammation, aging, exercise, nutrition and personality traits. When not writing, she enjoys training her dogs in agility and obedience. About the practice of writing, as we say for cell-based assays, "add-mix-measure".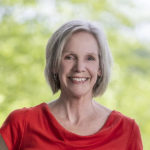 Latest posts by Kari Kenefick (see all)