"Is this a real human brain?" I asked. The answer was yes. The liver, lungs, spleen and stomach that were on display were also real—all from donated human bodies. My 3-year-old daughter put on a latex glove and eagerly touched each of the organs, while my 6-year-old son stood back at a distance, wide-eyed. We were at the Discovery Expo on the University of Wisconsin-Madison campus, a free kid-friendly science event featuring dozens of interactive exploration stations.
Despite the unwillingness to handle human organs, my son fully participated in the many other hands-on exhibits. This is the place to be if you want to stand in a giant bubble, hold a cockroach and taste purple carrots, all in one day. He extracted DNA from wheat germ using hot water, dishsoap and alcohol; he made a "lava lamp" by combining baking soda, oil and drops of colored vinegar; he tried to run a robot through a maze (unsuccessfully); and he launched a rocket made of paper. We came empty-handed, hungry to learn, and left with a bag full of science projects, new discoveries and inspiration.
The Discovery Expo is just one of the more than 200 events going on for the Wisconsin Science Festival that happened last week (October 11–14). Events across the state included science exhibitions, honey tasting, live performances, nature hikes and scientific talks. The festival was sponsored by a coalition of science and arts communities (including Promega), aiming to "inspire and engage us in the enterprise of science and discovery; to cultivate curiosity and communicate the power of knowledge and creativity to change our world view; to promote innovation and to cultivate the next generation of global citizens." But really, we're just having fun.
One of the bigger festival events, "Science On The Square", happened on Friday evening. Museums, pubs, restaurants and stores around the capitol square hosted events such as informal science talks, demonstrations, tastings, stargazing and hands-on activities. My talented colleague, Promega science writer Julia Nepper, PhD, was invited to a fun activity called the "Improv-Science Trolley". Julia, along with 7 other scientists were asked questions while riding a trolley that transported visitors to different events. Some questions were scientific, others were plain silly. Her favorite one was "If you turned into a squirrel and were surrounded by other squirrels, how would you let the other squirrels know you weren't always a squirrel?" One answer: Steal a cell phone and take a selfie! "It turns out when you get a bunch of scientists together in a trolley, things get very silly, very quickly," said Julia.
Being a science communicator, I love participating in science outreach events, and I'm so glad I work for a company that values and supports science education. Events such as the Wisconsin Science Festival not only educate the public about science, they also inspire creativity and discovery, which is what we need to create a better future.
The following two tabs change content below.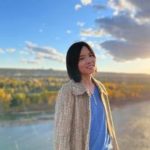 Johanna is a Science Writer at Promega. She earned her PhD in Biomedical Sciences at Baylor College of Medicine. She was a freelance writer and full-time mom for five years before joining Promega. Johanna is from Taiwan and she believes Taiwanese food is the best in the world. She loves doing yoga, traveling and spending time with her two kids.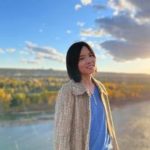 Latest posts by Johanna Lee (see all)