Held May 2018, Means and Metrics for Detecting and Measuring Consciousness was designed to explore emerging technologies for studying the phenomenon of consciousness, including research related to sleep, wakefulness, altered states, focused attention and coma.  We asked the question: How might our ability to better measure consciousness create opportunities to improve human function, resolve disease states and keep the mind and brain throughput all stages of life?
We're grateful for the ideas and insights, the personal stories, shared by Christof Koch, Melanie Boly, Franz Vollenweider, Heather Berlin, Nicholas Schiff and Thupten Jinpa, as well as for the sound and movement experiences provided by Lisa O'Connor and Laura Flanagan.  (Videos of their talks can easily be accessed on-line: https://www.btci.org/events-symposia-2018/international-forum-on-consciousness/archive/2018-videos-2/ )
Our sense is that those who joined us (250+ attendees) left both more knowledgeable and inspired.  Comments from participants illustrate their appreciation for presenters' insights:
Speakers – amazing! Great to experience how the presenters referred to & built on each other's work.
Overall – so impressed with speakers' abilities to straddle the science and layperson worlds.  No easy feat.
This year, as in past years, we were pleased to be able to offer 30 applicants the opportunity to attend via scholarships that covered either half of or their entire registration fee. Of these, 15 went to students.  In addition, two of our Platinum Sponsors, Perkins Coie and von Briesen, each donated their four complimentary registrations back into our scholarship pool to support the attendance of graduate students and post-doctoral researchers working in the neuroscience field, bringing that total up to 23 young scientists.  I asked three of them to share a few comments for this blog —
From Jon Dean, University of Michigan Ann Arbor:
Attending this year's International Forum on Consciousness was an overwhelmingly positive experience. As a Ph.D. student studying the molecular basis of consciousness and altered states of consciousness, the Forum's presenters and attendees fostered stimulating and well-rounded conversation on such expansive topics. I particularly enjoyed the panel discussions — as they pushed the speakers outside of their comfort zones — as well as the refreshing emphasis several of the presenters placed on approaching their scientific studies with the goal of minimizing suffering at the forefront. I left the Forum feeling excited to return to my own research, filled with new ideas and perspectives fueled by interacting with a wonderful community of scientists, entrepreneurs, thinkers — and most importantly — people! Thanks for the opportunity to attend!
From Sasha Sommerfeld, University of Wisconsin – Madison:
The International Forum on Consciousness was the first conference I attended, and it still stands out for its great science content and quality. Event speakers are so engaging to listen to, the organization is seamless, and the intimate small format allows for a lot of interaction with the speakers and other attendees, without rushing from talk to talk or having to decide between overlapping presentations, (not to mention the incredible meals!). This has set me up to be a little let down by future conferences, to be honest!
The first year I attended was in 2011 as an undergraduate from the University of Minnesota. I joined the organized dinner with Dr. Roland Griffiths and was so excited (and nervous) to talk with him about his research, which I had been reading for years. It was also the first time I attended a talk featuring Dr. Richard Davidson, who a mentor of mine suggested I look into as a potential graduate advisor since his research interests heavily overlapped with mine. I could not have expected at the time that 7 years later I would be living in Madison and working in Dr. Davidson's lab at the Center for Healthy Minds as a doctoral student!
Attending the 2018 Forum was a wonderful opportunity for me to reflect on my time as a scientist and reconnect with that early giddy-excitement over research, which is sometimes dampened by the day-to-day grind of graduate studies.
From Link Swanson, University of Minnesota Twin Cities:
My experience at the International Forum on Consciousness this year showed me new possibilities for consciousness research. Cristof Koch's big picture vision and Melanie Boly's helpful crash course in Integrated Information Theory (IIT) provided a framework for understanding the content that was presented in subsequent talks on psychedelic drugs, meditation, and disorders of consciousness. Seeing the experimental results tied together with cohesive theoretical concepts inspired me to do the same with my own research on perception, hallucination, and psychedelic drug effects as I work on my PhD in cognitive science at the University of Minnesota. The Forum subject matter also directly relates to my efforts in philosophy of mind where I focus on panpsychism and the mind-body question. 
Importantly, the personal connections that I have made at the Forum over the years and the sense of community that I experience with this group of people is in many ways even more valuable than the content of the presentations. Conversing with Melanie Boly and a large subset of her IIT-pioneering colleagues at Wisconsin Institute for Sleep and Consciousness was incredible. I also had substantial discussions about the neuroscience of psychedelic drug effects with Franz Vollenweider. Over dinner, Bill Linton and Malynn Utzinger informed me of their incredible work with Usona Institute, and hearing about their projects gave me a massive boost of motivation for my own scientific efforts in this area. My interactions with the community at the Forum opened up possibilities for future collaboration with researchers and organizations that truly seem to 'get it', which is a rare treasure!
It's difficult to summarize the range of experiences the Forum provided, including the many discussions of the wonder and complexities of consciousness, formal and informal, that took place throughout the Forum setting.  I'll leave you with a photo gallery – perhaps you'll join us next year!
The following two tabs change content below.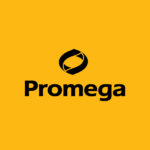 Promega products are used by life scientists who are asking fundamental questions about biological processes and by scientists who are applying scientific knowledge to diagnose and treat diseases, discover new therapeutics, and use genetics and DNA testing for human identification. Originally, founded in 1978 in Madison, Wisconsin, USA, Promega has branches in 16 countries and more than 50 global distributors serving 100 countries.