We at Promega Connections have covered much that is weird and scary in science over the last few years. In honor of Halloween, celebrated in the United States on October 31, we summarize and link to the top 10 scariest blogs on Promega Connections.
Zombie Ants This is a story of a parasitic fungus that infects ants, causing drastic changes in normal behaviors: the ants climb to astounding heights off the jungle floor (for an ant) and bite a leaf, triggering the growth of a fungal stalk and spore sac from their heads – ultimately killing the ant and enabling the spores to hitch a ride on the wind for better distribution.
The following two tabs change content below.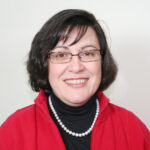 Michele earned her B.A. in biology at
Wesleyan College
in Macon, GA, and her PhD through the BCDB Program at
Emory University
in Atlanta, GA where she studied cell differentiation in the model system C. elegans. She taught on the faculty of Morningside University in Sioux City, IA, and continues to mentor science writers and teachers through volunteer activities. Michele supervises the digital marketing program group at Promega, leads the social media program and manages Promega Connections blog.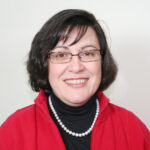 Latest posts by Michele Arduengo (see all)