Escherichia coli remains the first choice of many researchers for producing recombinant protein for functional studies due to its ease of use, well established protocols, rapid cell growth and low cost of culturing. Researchers often need to clone using an E. coli host with good transformation characteristics first, then transfer the desired clone to the expression host. We have developed a new E. coli host KRX, that provides protein yields comparable to those of BL21(DE3) but with much higher transformation efficiencies.
KRX allows T7 RNA polymerase-based protein expression, one of the most widely used expression systems due to its well-defined promoter and the rapid elongation rate of the polymerase. In this strain, the T7 RNA polymerase gene is controlled by a rhamnose promoter. When we used the KRX strain to express firefly luciferase protein, the precise control of the rhamnose operon resulted in a dramatic induction ratio of 1,700-fold upon addition of rhamnose, whereas the leaky IPTG-inducible T7 RNA polymerase-based system in BL21(DE3)-derived strains only showed an 8- to 43-fold induction ratio, primarily due to high pre-induction levels of protein expression.
Attributes that make this a good cloning strain are partially defective restriction systems (hsd and e14), a lack of the most common nuclease that copurifies with plasmid DNA isolated from E. coli (endA–), and a preventive mutation to minimize undesirable recombination events (recA–). KRX can also be used for blue/white screening, as it is deficient in beta-galactosidase activity due to deletions in both genomic and episomal copies of the lacZ gene.
For a detailed description of the expression/cloning features and additional applications utilizing KRX refer to these Promega Notes articles.
The Single Step (KRX) Competent Cells: Efficient Cloning and High Protein Yields
http://www.promega.com/pnotes/94/14410_27/14410_27.pdf
Protein Expression using a short induction protocol and KRX
http://www.promega.com/pnotes/96/15080_20/15080_20.pdf
Compatibility of Single Step (KRX) Competent Cells with the MagneGST™ Pull-Down System
http://www.promega.com/pnotes/96/15080_22/15080_22.pdf
Selenomethionine Protein Labeling Using the Escherichia coli Strain KRX
http://www.promega.com/pnotes/96/15080_24/15080_24.pdf
15N Labeling of Proteins Overexpressed in the Escherichia coli Strain KRX
http://www.promega.com/pnotes/97/15377_28/15377_28.pdf
KRX Autoinduction Protocol: A Convenient Method for Protein Expression
http://www.promega.com/pnotes/98/15963_16/15963_16.pdf
[U-13C, 15N] Protein Labeling Using Escherichia coli Strain KRX
http://www.promega.com/pnotes/98/15963_06/15963_06.pdf
The following two tabs change content below.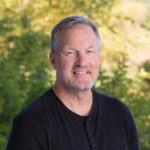 Gary earned his B.S. in Bacteriology, UW-Madison in 1982. From 1982–1986 he served as Research Tech at UW-Madison. From 1986 to the present Gary has been with Promega Corporation serving in many capacities including as the very first editor of Promega Notes. He was also Manager Tech Services and Training, Product Manager Restriction/Modifying Enzymes, Product Manager Protein Analysis, and is now Sr. Product Manager for Protein Analysis products.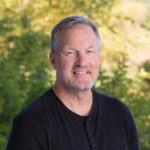 Latest posts by Gary Kobs (see all)