The perils of smoking are well known worldwide and recognized by the Centers for Disease Control as "the single largest preventable cause of death and disease in the United States." But like most addictive substances, even the threat of death is often not enough to break the addiction.  A dramatic shift in public perception that smoking and exposing others to second hand smoke is bad seems to have contributed to decreasing smoking rates along with implementation of a number of restrictions. In a state like Wisconsin, which has a statewide ban on smoking in public, indoor spaces, it is rare to find someone smoking anywhere except a street corner or a bar patio. Even in below zero weather.  Insurance companies are even applying premiums to smoking customers to offset increased healthcare costs. And in a bold move this week, CVS Pharmacies announced that they will no longer sell tobacco products because it is contrary to their mission as a healthcare store.
But never fear nicotine addicts, the e-cigarette is here!  E-cigarettes actually hit the US market around 2007, but as tobacco taxes and restrictions on smoking increase, so is the popularity of e-cigarettes. The first time I saw someone with an e-cigarette, it was in a bar and it looked like they were chewing on a long thin pen. As they put the e-cigarette to their lips and inhaled, the end lit up and they exhaled what looked like smoke.
E-cigarettes are not tobacco products. They contain small cartridges that are filled with liquid nicotine. The device is battery powered and, as the user inhales, the battery heats the liquid turning it into a vapor for the user to inhale. The user then exhales what is claimed to be mostly water vapor.
E-cigarettes can be purchased as disposable units for the casual user or the user looking to take a test drive. These run about $40 for a four pack, which is similar to about a pack and a half of tobacco cigarettes.  If you like what you've tried, you can get a "starter kit" that contains a rechargeable battery and several cartridges for between about $60 and $150.  You can refill the cartridges with a stock bottle of liquid nicotine.  There are several different brands on the market that include classic tobacco, menthol, and other flavors.
E-cigarette Pros:
No cancer-causing tar and typical chemicals that come with tobacco.
No toxic second hand smoke containing tar and chemicals.
Can be sold without nicotine for users looking to quit or cut down on smoking tobacco.
No offensive odor that comes with tobacco cigarettes (although there is a subtle odor with the vapor).
They are cheaper than cigarettes for chronic users. Because they do not contain tobacco, they are not subject to tobacco-related sales tax.
E-cigarette Cons:
Not regulated by any agency– this means that the dosage of nicotine could vary between brands and companies may not report accurate dosing. (Remember, nicotine is toxic at high levels.)
Because they are not regulated, there is no age restriction for purchase.
Many contain propylene glycol (PG) as a major component of the liquid. While PG is considered safe when used in things like personal care products, asthma inhalers, and fog machines, it is unclear if there are any studies looking at chronic inhalation of PG as would be experienced by an e-cigarette user.
Companies may not disclose all components of the liquid, so users may not know if they are inhaling other toxins.
The long-term health effects of inhaling liquid nicotine is currently unknown.
A Google search of e-cigarettes will yield many different results. Of course you will find links to e-cigarette manufacturers and distributors. You will also find several extreme e-cigarette view-points: some saying that e-cigarettes are perfectly safe and help you quit smoking tobacco and others saying that e-cigarettes are probably just as bad as smoking tobacco. The truth is that no one really knows what the truth is. E-cigarettes definitely don't have all the dangerous, lung-clogging tar that tobacco cigarettes have, but they have not been studied properly yet to make the claim that they are perfectly safe.  As with many consumer products, the choice is yours.
Note: Discovery Fit & Health has a number of good articles about smoking and smoking and quitting smoking. Also, check out SmokeFree.gov for some good resources about how to quit smoking.
Resources:
The following two tabs change content below.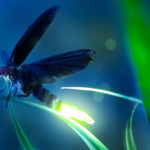 Karen Reece
Karen served as a Senior Research Scientist in Nucleic Acid Technologies at Promega before switching careers. She has a BS in Biochemistry and MS and PhD in Physiology, all from University of Wisconsin-Madison. Karen was born and raised in Madison, WI.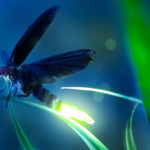 Latest posts by Karen Reece (see all)