Off-target activities of target compounds can become costly if they aren't discovered until late in the drug research and discovery process. Therefore, knowing the inhibitory profile of your test compounds across a broad collection of kinases as quickly as possible is highly desirable.
However, screening against many kinases at once requires a universal platform that is still sensitive enough to detect inhibitor activity and assess selectivity and potency on kinases of different classes. The luminescent ADP-Glo™ Kinase Assay is a universal platform that measures kinase activity by quantifying the amount of ADP produced during a kinase reaction.
We have used the ADP-Glo™ Chemistry to develop highly sensitive assays for more than 170 kinases across the human kinome and further enhanced the assays for ease-of-use by developing the Kinase Selectivity Profiling Systems. These systems provide an easy-to-use, reliable platform for kinase inhibitor profiling in house.
And even better, we now provide an online Kinase Profiling System Designer so that you can design a custom Kinase Selectivity Profiling System to fit your exact experimental needs. Simply drag and drop the combination of kinases you need to create an 8-kinase strip and submit your order.
Each of the Kinase Selectivity Profiling Systems (catalog or custom) is a set of kinases, organized by kinase families that are presented in an 8-tube strip format. The kinases are provided with optimized substrates, buffers and reagents for inhibitor profiling. Each strip can be used to profile compounds at a single dose, or used to obtain does-response against 8 kinases at once for a single compound.
The reaction assembly is quick: Two simple dilutions provide working stocks of kinase and substrate/co-factor solutions (sufficient for 25 kinase reactions). Because of the one-time use design, freeze-thaw cycles that could potentially reduce kinase activity are eliminated, and optimal reaction conditions are ensured.
The simple protocol means that the Kinase Selectivity Systems are very easily automated (video).
Learn more about the Kinase Selectivity Profiling Systems
The following two tabs change content below.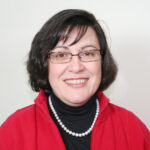 Michele earned her B.A. in biology at
Wesleyan College
in Macon, GA, and her PhD through the BCDB Program at
Emory University
in Atlanta, GA where she studied cell differentiation in the model system C. elegans. She taught on the faculty of Morningside University in Sioux City, IA, and continues to mentor science writers and teachers through volunteer activities. Michele supervises the digital marketing program group at Promega, leads the social media program and manages Promega Connections blog.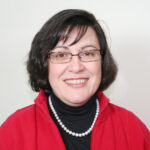 Latest posts by Michele Arduengo (see all)