Cloning is a fickle process that can make even the most seasoned bench scientists scream in frustration. By the time you perform a colony PCR and run the gel to check for your insert, you've invested several days in preparing these transformed cells. But then, the unthinkable happens. When you image your gel…the target band is missing.
This can trigger what's known as "The 5 Stages of Failed Cloning Grief." As you work through each stage at your own pace, just know that scientists all over the world feel your pain and can empathize with you in this difficult time.
Denial
No, that can't be right! It's definitely a PCR error, it's not like your ligation failed, right? You must've forgotten the Taq polymerase, or something silly like that. Let's just run it again. Maybe you should make sure your thermocycler conditions are correct – check out the Promega BioMath Calculator or BLAST for help with temperatures. That should be helpful, because it definitely isn't a ligation issue.
Anger
AAAAAGHHHHHHH. The gel is still empty. It's not a PCR problem, those colonies just don't have the right insert. If the cells are growing on an antibiotic-treated plate, they've either taken up the plasmid without your constructed sequence, or your antibiotic is inactive. In reality, it's probably a ligation problem – UGH, that's the WORST. Just in case, transfer a few colonies to a new plate with a higher dose of the antibiotic. Perhaps the original dose wasn't enough to kill the non-transformed cells, and there are a few perfect ones in there somewhere. It can't hurt to try, plus it'll be satisfying to murder those disrespectful cells.
Bargaining
Perhaps increasing the antibiotic to slaughter the recalcitrant microbes was a little cruel. Apologize to the cells. Say you're sorry for hurting them, and if they'll just grow and prove to you that they have the right insert, you'll give them all the LB broth they want. Play some happy music in the incubator to get them to like you more, like The Beatles or old-school Taylor Swift. I don't know what music bacteria like, but someone told me Tchaikovsky's "1812 Overture" was a safe bet.
In the meantime, if you have some ligation mixture left, try to run the transformation again so maybe more cells will take up the correct plasmid. Make it the happiest environment for your cells by lowering your incubation temperature and cleaning up the DNA. Make sure you deliver the right amount of the ligation mixture – not too much, and not too little. Cocoon the cells in warm, relaxing vibes and they'll want to make you happy in return.
Depression
That's it, you're doomed. You're beginning to think that you're going to have to start over. Here come the tears – why don't you take a break from the lab for a little bit? Go take a slow, solemn walk around places that used to bring you joy. Listen to the saddest music you can find, like "Angel," by Sarah McLachlan, or anything by Adele. Check out this podcast titled "When Research Sucks." Look back through your notebook and reminisce on successful experiments. Those days are behind you now.
This might be a good time to find someone to commiserate with. A labmate, your PI, someone from the lab down the hall. They might have a good idea that you haven't tried yet. If not, I'm sure they won't mind listening to you vent for a while.
Acceptance
Well, it appears that your problem runs a little deeper than a quick-fix can remedy, and that's okay. Take a deep breath and start at the beginning. Re-examine every step along the way to identify any way to improve your reactions, especially involving the construction of the insert. Home in on the most likely cause, and adjust accordingly. Check that you have adequate stocks of every reaction component you'll need – enzymes, DNA, dNTPs, buffers, and everything else required for PCR and ligation. You can do this. You're a smart, confident scientist who just had a bad day. Keep your head up and get ready to face the next challenge.
To learn more about troubleshooting your cloning, check out these resources.
Still stuck and want to talk over your experiment with a knowledgeable scientist? Contact our Technical Services Scientists. They're really good at cloning.
The following two tabs change content below.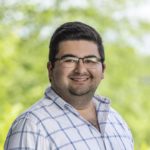 Jordan Villanueva studied writing and biology at Northwestern University before joining Promega in 2017. As a science writer, he's most interested in the human side of science - the stories and people behind the journal articles. Research interests include immunology and neuroscience, as well as the COVID-19 pandemic. When he isn't working, Jordan loves turning sourdough baking into a science. It's just a symbiotic culture of yeast and lactic acid bacteria, right?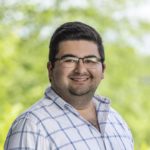 Latest posts by Jordan Villanueva (see all)