The characterization of viral mediated diseases is critical to promote the overall welfare of humans or animals. Initial research focused on the interpretation the genomic content (i.e., DNA or RNA based) of the selected virus. The next step is to better understand the proteins that are encoded by this content and their interaction with the host proteome.
The following citations illustrate the use of cell-free protein expression to facilitate this research.
A) Hale, B.G. et.al (2010) J. Virol. 84, 6909-22.
In 2009 an antigenically distinct swine-origin H1N1 influenza A virus was detected in humans. In order to better understand the factors that may contribute to replication efficiency or pathogenicity, the NS1 protein of this virus was characterized. The H1N1 NS1 protein lacks the ability to inhibit host gene expression. By generating different mutated versions of the NS1 protein (residues 108, 125, 189) through the use of cell-free expression that ability was restored.
B) Dobrikova, E. et al. (2010) J. Virol. 84, 270-79.
Human pathogen virus such herpes simplex viruses manipulate host cell translation machinery to ensure efficient expression of viral genes and host cell protein synthesis. One of the critical factors necessary for the initiation of host translation is cytoplasmic polyandeylate-binding protein (PABPC1). PABPC1 simulates eIF4F assembly at the mGcap and subsequent ribosomal subunit recruitment. Utilizing cell-free expression to generate proteins for pull-down assays, several viral proteins that interact with PABPC1 were identified, resulting in diminished association of the protein (PABPC1) with the cap binding complex.
C) He. Z et.al. (2010) J. Virol. 84, 2047-62.
Previous studies have demonstrated that the replication and transcription activator (RTA) encoded Kaposi's sarcoma-associated herpesvirus (KSHV) open reading frame 50 plays a pivotal role in control of the virus life cycle. Using yeast two-hybrid screening of a human spleen cDNA library a novel RTA binding protein was identified, transducin-like enhancer of split 2 (TLE2). Using cell-free expression to generate proteins for pull-down assays three distinct domains of TLE2 that were identified to be important for interaction with RTA. A similar approach was used to define the regions of RTA that were required for interaction with TLE2.
D) Bintintan, I. and Meyers, G. (2010) J. Biol. Chem. 12, 8572-84.
Pestiviruses are positive strand RNA viruses containing a single open reading frame coding for polyprotein of about 4,000 amino acids. The polyprotein is processed by cellular and viral proteases into 12 mature proteins. Sequences at one of the cleavage sites does not comply with the normal parameters for established cleavage, in this case by SPase. Using canine microsomal membranes in conjunction with cell-free expression indentified that transloction of protein into the membranous compartment and subsequent glycosylation is essential for cleavage. Cell-free expression in the presence in specific protease inhibitors strongly supported that processing of this site was executed by SPase.
The following two tabs change content below.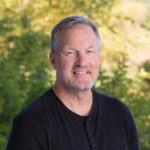 Gary earned his B.S. in Bacteriology, UW-Madison in 1982. From 1982–1986 he served as Research Tech at UW-Madison. From 1986 to the present Gary has been with Promega Corporation serving in many capacities including as the very first editor of Promega Notes. He was also Manager Tech Services and Training, Product Manager Restriction/Modifying Enzymes, Product Manager Protein Analysis, and is now Sr. Product Manager for Protein Analysis products.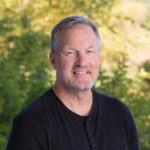 Latest posts by Gary Kobs (see all)