It began at a sink. Advancing from Dishwasher to Production Manager might seem like an unusual career path, but after speaking with Kris Pearson, the Custom/OEM Production Manager at Promega, it appears perfectly ordinary. I was thrilled to meet with her and discuss both the broad strokes and gritty details of working in Custom/OEM Manufacturing.
Kris started working at Promega 22 years ago, washing labware in the Lab Support Services department after earning her B.S. in Genetics. From that starting point she moved into oligo synthesis, and then transitioned to production work for genetic identity and amplification products.
Four years ago, she sensed that the process for custom products could be improved, and then moved into her current role managing their manufacturing. She enjoys the challenge of staying on top of a dizzying array of potential problems, saying with a laugh, "There are no typical days in custom manufacturing."
Between meetings and checking in with production supervisors to make sure everything is running smoothly, reviewing supply and quality agreements, Kris sees her role largely as bringing the voice of the customer into the process. "So much of this work is about listening and understanding customer requirements, and then collaborating on solutions for them."
Custom can be as simple as repackaging an existing catalog product in a different size or a different concentration; it can also get as complex as manufacturing specialized components from another customer's research and development. Kris lights up when discussing some successes of the latter variety.
"A customer contacted us about lyophilizing one of our master mixes for a particular application, but the existing formulation prevented lyophilization. So we did the work of testing different formulations, lyophilizing these, and trying them out with the customer to verify that they worked. This was a very long-term project, over the span of years. Now we've reached a point where we've developed a base buffer for all of their R&D, and they call us and ask to add a new compound to the buffer for something they're trying.
"This is really where we shine, when we can collaborate and partner with a customer over the long term, and give them the kind of attention that an off-the-shelf supplier can't provide."
Not content with these kinds of successes, Kris is deep in planning a new manufacturing cell devoted to custom products. "Our goal is to reduce lead times on these kinds of products," she says. "We deliver a high-quality product, and if we can ship a solution in, say, 5 days, we'll be offering something nobody else can deliver in this space."
Still, she's realistic about the challenges. "For a truly custom solution, designed from the ground up, there is no quick, out-of-the-box result. This is a business that works best as a long-term collaboration between two companies, as a partnership."
The following two tabs change content below.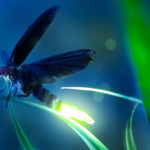 Sam Jackson
Sam works as a Media Specialist at Promega Corporation. He enjoys riding his bike and having a good time.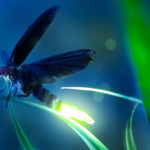 Latest posts by Sam Jackson (see all)