In North America, the months of September and October are characterized by trees donning their crimson, gold and orange foliage, and the time for apple picking. Trips to apple orchards are common here in Wisconsin, and often yield bushels of red and gold fruit, dozens of apple-cider donuts and delectable pies.
Last week, my daughter's kindergarten class studied apples, even making applesauce in class. We followed up her week at school with a special trip to an apple orchard in northern Illinois, and now I find myself pouring over cookbooks dreaming about all the wonderful things I can make with our haul of apples.
Here are some of your Promega Connections bloggers' favorite apple recipes:
Apple Bread in a Jar
My mom introduced me to this quirky recipe, which makes really great gifts for teachers and others over the holidays.
from Michele
2/3 c. unsalted butter
1.5 c. sugar
2/3 c. packed brown sugar
2 c. apples, chopped
2/3 c. water
2/3 c. whole wheat flour
1.5 c. all purpose flour
3 tsp. baking soda
½ tsp. baking powder
1 tsp. salt
2 tsp. cinnamon
1 tsp. nutmeg
1/3 c. quick-cooking oats
Optional: 1/3 c. walnuts or pecans
Sterilize 8 wide-mouth canning jars (you can boil the jars, lids and rings for 10 minutes). If the jars are not wide-jars, the bread will not slide out of the jar after cooking.
Grease the inside of the jars 2/3 of the way up.
Combine butter, sugar and eggs.
Add apples and water and cream together.
In a separate bowl mix your dry ingredients, adding the oatmeal and optional nuts last.
Combine wet and dry ingredients and mix well.
Fill each jar approximately 1/3 full with batter. Bake at 325°F until a tester inserted all the way to the bottom of the jar comes out clean (~50 minutes).
Wipe down the rim and surface of the jar and put on rings and lids while the jar is still hot. The jar will seal as the cake cools. The lid should not move when you push on it when the cake cools.
Apple Pie
from Kelly
2 1/2 pound(s) mixed apples, peeled, cored, and thinly sliced
2 tablespoon(s) all-purpose flour
3/4 cup(s) sugar
1 teaspoon(s) ground cinnamon
1/4 teaspoon(s) ground nutmeg
1/2 teaspoon(s) salt
1 tablespoon unsalted butter cut into small pieces
Double pastry pie crust (Good Housekeeping recipe book)
Heat the oven to 375 degrees F.
Roll out one of the disks of dough on a lightly floured surface to 1/8-inch thickness; transfer to a 9-inch pie pan. Set aside and keep chilled.
Roll the remaining dough to 1/8-inch thickness. Set aside.
Toss the apples, flour, 3/4 cup sugar, cinnamon, nutmeg and salt together and mix until combined. Pour apple mixture into the prepared pie pan, and top with the remaining dough.
Trim, leaving 1/2-inch overhang, fold under, and crimp edges. Sprinkle the top with the a mixture of cinnamon and sugar.
Cover the edge with aluminum foil and bake for 35-40 minutes. Remove the foil and bake for 15 more minutes or until the crust is golden brown — 50 to 55 minutes. Cool on wire rack.
Apple Pie en Papillote
(Apple Pie in a Bag)
Found this recipe in the late 70s in Ladies Home Journal while still living at home. Wasn't something Mom would fuss with, but I eventually tried it. Nothing like the scent of baking apples laced with cinnamon…and hot brown paper bag.
from Kari
From http://www.recipething.com/recipes/show/7153-apple-pie-en-papillote
Be sure to use a fairly clean, non-recycled brown paper bag (non-recycled to avoid chemicals).
2 1/2 lbs tart cooking apples, cored, peeled, cut into chunks (about 8 cups)
2 Tbs lemon juice
1/2 cup sugar
2 Tbs unsifted all-purpose flour
1/2 tsp ground cinnamon
Dash of ground nutmeg
Pastry:
1 1/3 cups unsifted all-purpose flour
1/2 tsp salt
1/3 cup + 1 Tbs shortening
5 to 6 Tbs iced water
Topping:
1/2 cup unsifted all-purpose flour
1/2 cup butter or margarine
1/4 cup sugar
1/4 cup lt brown sugar, firmly packed
Directions
Filling:
In a large bowl toss apples with lemon juice. In a small bowl, combine 1/2 cup sugar, 2 Tbs flour, cinnamon & nutmeg; sprinkle over apples and toss till well-coated. Set aside while preparing pastry.
Pastry:
In medium bowl, combine flour and salt. W/ pastry blender cut in shortening till mixture resembles coarse crumbs. Gradually add water and stir w/ fork until flour is moistened and pastry leaves side of the bowl. With hands, shape pastry into a ball. On lightly floured surface, roll pastry into a 12 inch circle. Line a 9 inch pie plate w/ the pastry. Make a high fluted edge to hold in the apple juices. Spoon apples into pastry.
Topping:
Preheat oven to 400 degrees.
In a small bowl, combine topping ingredients; stir until a smooth paste. Gently dollop over apples, then spread topping to cover.
Place pie in a large brown paper bag and close the open with staples or paper clips. Place on oven rack in center of oven. Bake pie for 1 hr 20 min (glass) 1 hr 10 min (metal).
Remove pie from oven, (do not open bag), let cool on wire rack for 10 min. Carefully cut bag open and remove pie. Serve warm or at room temperature.
Red Hot Apple Butter
Yields 2.5–3 pints
from Maria
Ingredients
1 (12 fluid ounce) can frozen apple juice concentrate, thawed
1/2 cup apple cider
4 pounds Macintosh or Cortland apples – peeled, cored and chopped
3/4 cup dark brown sugar
1 cup apple brandy
1 teaspoon ground cinnamon
1 teaspoon ground ginger
1/4 teaspoon ground cloves
1/8 cup candy red hots
Directions
Bring apple juice concentrate, apple cider, and Macintosh apples to a boil in a large sauce pan. Reduce heat to low and stir occasionally as you simmer the pot uncovered for about 1 hour until apples can be easily mashed.
Mix dark brown sugar, apple brandy, cinnamon, ginger, cloves and red hots into the apple mixture. Bring to a boil, then reduce the heat and simmer uncovered 2 hours. Stir occasionally until the mixture thickens and red hots are dissolved. Transfer the apple butter to sterile jars for canning or cool at least 1 hour before serving. You can refrigerate apple butter for up to one week or freeze up to three weeks.
Julie's Fresh Apple Cake
Julie keeps the Scientific Communications department running smoothly, and she always brings in the most wonderful baked things to share and inspire. Here's an apple cake recipe from her:
Cake:
1 c. shortening (or 1/2 c. veg. oil if you are watching your cholesterol)
1 c. brown sugar
1 c. white sugar
2 eggs, beaten
2 1/2 c. flour
1 tsp. baking soda
1/2 tsp. salt
1 tsp. cinnamon
1 c. milk into which 1 tsp. baking soda has been dissolved
2 1/2 c. peeled apples cut into small pieces
1/2–3/4 c. chocolate chips (optional because they tend to sink to the bottom during baking)
Topping:
1/2 c. white sugar
1/2 c. chopped nuts
1 tsp. cinnamon
1/4 c. chocolate chips
Preheat oven to 350°F. Cream shortening, sugars and eggs. Add dry ingredients and milk. Fold in chopped apples and chocolate chips. Place in greased cake pan (9" x 13″) and cover with topping. Bake 45 minutes at 350°F.
Note: If you want to use applesauce instead of chopped fresh apples, increase flour by 1 1/2 to 2 cups and use 2 cups applesauce; also consider using one less egg so your cake isn't too moist.
Apple Cider and Herb Gravy (Amy Hendricksen, adapted from Bon Appetit Magazine)
Amy is our newest blogger; you'll be seeing more posts from her soon, but for now she shares one of her Thanksgiving traditions.
2 tablespoons minced fresh Italian parsley
3 tablespoons minced fresh thyme
3 tablespoons minced fresh sage
3 tablespoons minced fresh marjoram
1 teaspoon minced fresh rosemary
¾ cup (1 ½ sticks) unsalted butter, room temperature
4 cups chicken or turkey stock (homemade is best, low sodium canned stock may be used)
2 cups apple cider
3 tablespoons all purpose flour
½ cup whipping cream or half and half
2 tablespoons apple brandy (Calvados)
½ to 1 teaspoon apple cider vinegar (optional)
Mix parsley, thyme, sage, marjoram, and rosemary in small bowl. Transfer ¼ cup herb mixture to small bowl; mix in ½ cup butter.
Combine broth and apple cider in heavy large saucepan. Boil until reduced to 3 cups, about 20 minutes. Pour broth reduction into bowl.
Melt remaining ¼ cup butter in same saucepan over medium-high heat. Add flour; stir 1 minute. Whisk in broth reduction, then cream, Calvados, and remaining herb mixture. Bring to boil; reduce heat to medium-low and simmer until gravy base is thickened and reduced to 2 ¾ cups, whisking often, about 20 minutes.
Test for seasoning; if the gravy tastes a bit flat, add a few drops of cider vinegar, whisking and tasting again.
Serve immediately or cool, cover and refrigerate for up to 2 days. Rewarm gently on low heat and whisk in a small amount of freshly chopped herbs just before serving the rewarmed gravy.
And finally, Caroline shares this recipe for French Onion Cider Soup that she has always wanted to try. If she does, we'll be there to try it out and evaluate it!
The following two tabs change content below.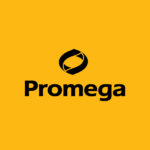 Promega products are used by life scientists who are asking fundamental questions about biological processes and by scientists who are applying scientific knowledge to diagnose and treat diseases, discover new therapeutics, and use genetics and DNA testing for human identification. Originally, founded in 1978 in Madison, Wisconsin, USA, Promega has branches in 16 countries and more than 50 global distributors serving 100 countries.