Isolating and sequencing DNA from ancient samples is a highly specialized field of research that easily captures the imagination. For me it started in the early 90's when I read about researchers using PCR (a relatively new technique at the time) to amplify, and subsequently sequence, the mitochondrial DNA of an extinct subspecies of zebra using a sample collected from a skin rug found at an estate in England.
From samples a few hundred years old to ones that are thousands of years old, scientists have made good use of technological advances to push back the boundaries of time. In this video from Science, Evolutionary Biologist Beth Shapiro talks about working with ancient DNA, and how new advances such as Next Generation Sequencing have made it possible to gather more information from ancient samples.
Science put together a Special Issue focused entirely on the research surrounding ancient DNA. You can find all the articles in this Special Issue here:
Special Issue: From mammoths to Neandertals, ancient DNA unlocks the mysteries of the past.
The following two tabs change content below.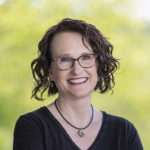 Kelly earned her B.S. in Genetics from
Iowa State University
in Ames, IA. Prior to coming to Promega, she worked for biotech companies in San Diego and Madison. Kelly lives just outside Madison with her husband, son and daughter. Kelly collects hobbies including jewelry artistry, reading, writing and knitting. A black belt, she enjoys practicing karate with her daughter as well as hiking, biking and camping.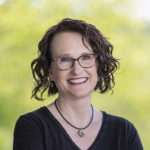 Latest posts by Kelly Grooms (see all)