Antimicrobial Resistance
You and I know that bacterial resistance to antibiotics is a serious and growing problem. As the Center for Disease Control notes, the problem is not only one of industrial nations, but is found worldwide:
For instance, we hear frequently of cases of methicillin-resistant Staphylococcus aureus or MRSA. Methicillin was widely regarded as an antibiotic of last resort in fighting serious S. aureus infections and, well, S. aureus has now done an end-run around methicillin.
Mycobacterium tuberculosis is a bacterium that is hard to treat and control with antimicrobial agents. Treatment regiments for tuberculosis typically require three antimicrobial agents. But we now know of multidrug resistant tuberculosis.
The score so far: Pathogenic microorganisms 2, humans 0.
An Entirely New Kind of Antibody
Along comes an interesting Journal of the American Chemical Society article (V.N. Paunov,  et al.) on an entirely new means of preparing not antibiotics, but antibodies against microbial pathogens. These 'colloid antibodies' have worked in proof of concept experiments as selective anti-microbial agents.
The colloid antibodies are able to recognize and attach to bacterial cells, based on the cells' shape and size.
The authors show that colloid antibodies prepared using yeast, added to a mixture of yeast and bacterial cells, selectively killed the yeast, while the bacteria in the mixture remained viable.
The coolest part is that once the antibodies have been prepared and attached to the pathogen of interest,  the death blow to the pathogen comes when a "photothermal treatment leads to their selective killing". The pathogens are killed by selectively cooking them to death.
This figure outlines how the authors made the colloid antibodies.
Yeast cells were used as templates for this research. After coating them with gold nanoparticles (AuNP),  silica was deposited onto the cells, then the cells were fragmented into variously-sized pieces and treated with Piranha solution. The authors explain that Piranha solution is an extremely strong oxidizing agent, a bleaching solution, that "practically burns out" all remaining cell material after the silica shells are fragmented. The  JACS  article includes scanning electron micrographs (SEM) that show the lack of yeast cell residue on the inner colloid antibody shell.
After preparation, the yeast colloid antibodies were combined with viable yeast and bacteria. The mixture was laser irradiated, then treated with fluorescein diacetate (FDA), which can cross the membrane of viable cells. Once inside cells, fluorescein diacetate is hydrolyzed by cell esterases to yield fluorescein. Thus viable cells can be determined by fluorescein content.
The authors showed, in these proof of concept experiments, that when their yeast-templated colloid antibodies were combined with viable yeast and B. subtilis, a rod-shaped bacterium, then irradiated, the percentage of viable yeast decreased by 85%, while the percent of viable B.subtilis was unaffected.
Paunov et al. note that a requirement of this method is isolation of the pathogen of interest, so that the colloid antibodies could be prepared.
What is exciting about this method is that we know antibodies to work against not only bacterial  but also viral pathogens. Because colloid antibodies are unique to the pathogen from which they are developed, they should allow selective and sensitive killing, and should not be susceptible to the development of antimicrobial features.
How to laser irradiate and kill pathogens of an infected deep tissue is problematic. But could the  silica fragments attach to and deliver some other antimicrobial agent to specific bacteria inside the body? We will be watching and waiting to learn more.
Reference
Borovicka, J., Metheringham, W.J., Madden, L.A., Walton, C.D., Stoyanov, S.D., Paunov, V.N. (2013) Photothermal colloid antibodies for shape-selective recognition and killing of microorganisms.  Journal of the American Chemical Society. PMID: 23540643
The following two tabs change content below.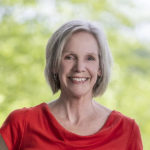 Kari Kenefick
Kari has been a science writer/editor for Promega since 1996. Prior to that she enjoyed working in veterinary microbiology/immunology, and has an M.S. in Bacteriology, U of WI-Madison. Favorite topics include infectious disease, inflammation, aging, exercise, nutrition and personality traits. When not writing, she enjoys training her dogs in agility and obedience. About the practice of writing, as we say for cell-based assays, "add-mix-measure".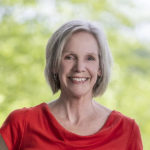 Latest posts by Kari Kenefick (see all)