Here we continue our "month of little things" (#NanoLuc) with a deep sea angler fish (though in the video she doesn't look so little). This female measures a mere 9cm long and uses a bioluminescent fishing lure (modified dorsal fin) to attract unsuspecting prey toward her gaping jaws. This video from the Monterey Bay Aquarium Research Institute is thought to be the first live footage of this species at this depth. Enjoy!  In the deep, dark depths of the ocean it's a little light that makes a difference.
The following two tabs change content below.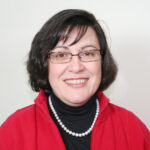 Michele earned her B.A. in biology at
Wesleyan College
in Macon, GA, and her PhD through the BCDB Program at
Emory University
in Atlanta, GA where she studied cell differentiation in the model system C. elegans. She taught on the faculty of Morningside University in Sioux City, IA, and continues to mentor science writers and teachers through volunteer activities. Michele supervises the digital marketing program group at Promega, leads the social media program and manages Promega Connections blog.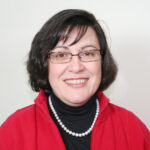 Latest posts by Michele Arduengo (see all)