This post was contributed by  guest blogger Tara Luther in the Genetic Identity group at Promega.
In July 2015, USA Today formed a partnership with journalists from over 75 Gannett-owned newspapers and TEGNA television stations to "perform the most detailed nationwide inventory of untested rape kits ever." This article told the stories of rape victims who had lost hope of seeing the perpetrators of their assaults ever being brought to justice, even though DNA evidence was collected at the crime and was waiting to be analyzed.
The journalists working on this story uncovered more than 70,000 neglected rape kits in an open-records campaign that covered more than 1,000 police agencies. The story notes that "despite its scope, the agency-by-agency count cover[ed] a fraction of the nation's 18,000 police departments, suggesting the number of untested rape kits reach[ed] into the hundreds of thousands."
The USA Today effort led not only to national reporting but also to many local stories as well.
EndTheBackLog.org is a program sponsored by the Joyful Heart Foundation aimed at getting policy makers and prosecutors to address the large numbers of untested rape kits in the United States. They hope by researching to identify the extent of the backlog and publicizing that research they will begin a dialog at local, state and national levels that will lead to solutions for addressing it. The USA Today story and local stories have grown out of their efforts to call attention to this problem.
Where is the backlog?
The rape kit backlog exists in two places, the first being evidence storage facilities where a rape kit is booked into evidence but DNA analysis has not yet been requested, and the second being in crime labs where tests await DNA analysis. The Joyful Heart Foundation defines a backlogged kit as one that has either not been submitted to an accredited public or private crime lab within 10 days of being booked into evidence, or a kit that has been submitted to a crime lab, but has remained untested for more than 30 days.
Why is there a backlog?
Some of the backlogged kits were collected before the existence of the Combined DNA Index System (CODIS), which became fully operational in the late 1990's. Prior to the existence of the CODIS database, processing kits for a sexual assault in which the offender was a stranger was often not fruitful because no offender profiles were available for comparison. Currently, processing these older kits remains challenging because crime labs have limited resources including analyst time and money for processing kits and these older kits are competing with current caseloads.
Lack of resources is cited as one of the major reasons behind the rape kit back log. On average testing a kit costs between $1,000–1,500 (US). Lack of funding combined with increased workload has strained laboratory budgets and contributed to the increased backload. Similarly police departments lack the personnel resources for shipping untested kits to labs, tracking submitted kits and following up on leads that result from the rape kit testing.
Also, according to ENDTHEBACKLOG, a second reason that kits remain untested is detective discretion. Often, the decision to test the kit lies with the officer assigned to the case. The detective may base a testing decision on several factors: how the department prioritizes sexual assaults along with other crimes (like murders), whether the case is likely to move forward to prosecution, and whether the offender was a stranger.
What are the challenges to prosecuting backlogged cases?
Even in the event a rapist is identified from an older test kit, there may be a chance that the case will not be prosecuted. Statutes of limitations on sexual assault and abuse vary by state, and these backlogged kits may not be tested soon enough. Currently, 43 states have statutes of limitations ranging from 3 – 12 years, though 27 of them include an exception allowing prosecutors to file charges when DNA evidence is available. Several states are considering extending statutes of limitations either for longer periods or indefinitely in the event of new evidence.
Even if the assault is still within the statute of limitations, getting successful prosecution can be difficult because the older cases are competing with current caseloads, and often witnesses are no longer available or unreliable.
What is happening now to address the problem?
The work of ENDTHEBACKLOG does seem to be having an effect though. Several states have announced funding and initiatives to address local backlogs. For instance in July 2015, shortly after the publication of the USA Today article, the Governor of Connecticut announced new laws that established deadlines for transferring and testing rape kits. Connecticut has been working since 2011 to address short staffing and funding at its state crime lab. In December 2015, Nevada legislators allocated 3.7 million USD to help test 7,500 rape test kits that were backlogged in law enforcement agencies around the state, and the state also extended the statute of limitations on these crimes to 20 years. According to the forensic laboratory director in Las Vegas, they will be on track to test every rape kit by 2020. So shining a bright light on the rape kit backlog has prompted action.
What can be done in other states? And even with results from test kits in hand, how do we act on the new evidence? And are we learning anything from the massive amount of data that testing these sexual assault kits is generating?
These questions and more will be discussed at ISHI 27. Join us for our panel discussion: Reducing the Sexual Assault Backlog with Cecelia Crouse, Moderator.  Haven't registered for ISHI yet? Visit the web site.
The following two tabs change content below.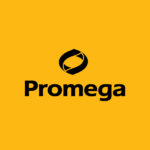 Promega products are used by life scientists who are asking fundamental questions about biological processes and by scientists who are applying scientific knowledge to diagnose and treat diseases, discover new therapeutics, and use genetics and DNA testing for human identification. Originally, founded in 1978 in Madison, Wisconsin, USA, Promega has branches in 16 countries and more than 50 global distributors serving 100 countries.