Here is another tidbit for thought from the Science Writing in the Age of Denial conference. The first keynote address was given by Dr. Arthur Lupia, from the University of Michigan. His talk entitled "Communicating Science in Politicized Environments" focused on the physiological mechanisms of learning and the evidence from the social sciences about how people learn and make decisions when they have limited knowledge of a subject. During his talk he presented a 1-minute story synopsis of his "main point", in the hopes that if we came away with anything from the talk, we would, at the very least, remember this story. Here is my sketched version of his story with notes.
What do you think? Do scientists and science writers do a good enough job of knowing where our audience is when we write?
The following two tabs change content below.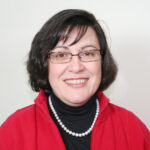 Michele earned her B.A. in biology at
Wesleyan College
in Macon, GA, and her PhD through the BCDB Program at
Emory University
in Atlanta, GA where she studied cell differentiation in the model system C. elegans. She taught on the faculty of Morningside University in Sioux City, IA, and continues to mentor science writers and teachers through volunteer activities. Michele supervises the digital marketing program group at Promega, leads the social media program and manages Promega Connections blog.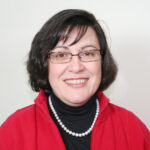 Latest posts by Michele Arduengo (see all)