Here in the northern hemisphere, yesterday, September 23, was the first full day of autumn. The days are not as long as those in midsummer and will only get shorter. Leaves are starting to turn color and fall from the trees, pumpkins abound in fields and roadside stands, and farmers are harvesting their crops.
My dad and my brother still farm the land owned by my great, great, great grandfather. Although times are different with larger, more powerful machinery, new seed genetics available each year and GPS to help ensure appropriate fertilization and seed density for each field, they are subject to the same vagaries as the previous six generations. Winter means bringing the crop to market, calculating costs and buying seed and fertilizer, spring is making sure the equipment is in good condition and waiting until the fields are dry enough to plant, summer is monitoring growing conditions and the commodity markets and hoping to make a profit, and autumn is a flurry of harvesting during good weather and hoping Mother Nature was kind enough that you met or exceeded your yield goals and the machinery needs only minor repairs in the field.
This is a different existence than most of us will experience, and it reminds me that autumn is the harvest season for a reason. Now, most crops have matured or are maturing so that we can set aside food for the cold wintertime. Once crops are harvested, farmers give thanks for another (hopefully) successful growing season and look forward to some rest from the long hours in the fields. During the months of September and October, there were times my dad was bringing a wagon full of corn after midnight and was back on the combine as soon as the sun broke the horizon.
Fewer Americans are farmers now than just two generations ago, less than 2% now versus 16% in 1945 (1). Those who are in touch with the land and its seasons mark the growing and harvesting more starkly than those who purchase food from the grocery store. The shorter days of autumn merely mean cooler temperatures and less sunlight during the day for many. However, farmers have a deadline to meet that cannot be negotiated or delayed. So when you are drinking your apple cider this season, raise your glass and thank our dedicated farmers for all their hard work.
Reference
1. The 20th Century Transformation of U.S. Agriculture and Farm Policy, USDA Electronic Information Bulletin Number 3, June 2005.
The following two tabs change content below.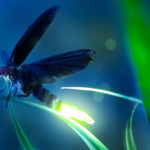 Sara is a native Wisconsinite who grew up on a fifth-generation dairy farm and decided she wanted to be a scientist at age 12. She was educated at the University of Wisconsin—Parkside, where she earned a B.S. in Biology and a Master's degree in Molecular Biology before earning her second Master's degree in Oncology at the University of Wisconsin—Madison. She has worked for Promega Corporation for more than 15 years, first as a Technical Services Scientist, currently as a Technical Writer. Sara enjoys talking about her flock of entertaining chickens and tries not to be too ambitious when planning her spring garden.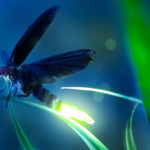 Latest posts by Sara Klink (see all)