The American Academy of Forensic Sciences' 68th annual conference took place in Las Vegas February 22–27th, and those of you who did not attend, like me, had to live vicariously through the social media posts of those who did. The question on everyone's mind: Who was up five hundy by midnight?
Okay, okay, most people who went to AAFS went for scientific purposes, and in fact, @andycyim was the only one to post a tribute to Swingers with a #vegasbaby tweet. Tip of the hat to you, Andy. So what did the Twitterverse look like during the week of the conference? I analyzed nearly 600 tweets and found some interesting patterns of how scientists interact on social media during a conference. More on my methodology is at the end of this article.
1. The activity on Twitter exhibited an S-shape curve from 2/20 to 2/29.
The step-wise increase shows that most Twitter activity occurred during the actual hours of the conference, although clearly some of you did not sleep much Wednesday night! Putting this data in a bar graph more clearly shows that Thursday was the busiest day at the conference according to Twitter.
2. There was a lot of excitement and willingness to meet in person.
Most of this excitement occurred leading up to the actual conference. If you're looking to network, this is the best time to initiate conversations before everyone gets caught up in all the events. Some scientists have gone as far to study the phenomenon of live tweeting and proposed 10 best practices. There was a little confusion about which hashtag should be used: 24% of the tweets I analyzed used #AAFS instead of the more specific #AAFS2016. Some people used both, but I removed duplicate entries before analysis. The AAFS conference leaders could take a stronger role in consolidating discussion to #AAFS2017 next year. Acronyms are prone to have different meanings for different people, so some specificity would be helpful in reducing clutter.
3. Twitter activity was dominated by individuals on their smartphones.
Most attendees I gathered data for have iPhones, although Android users tweeted much more frequently than iOS users during the conference, on average. Scheduling software was likely used by most companies exhibiting at AAFS to post tweets throughout the week. It's very clear that most participants on the #AAFS2016 and #AAFS tweets only posted once or twice.
4. Most tweets were conversational and did not focus on any particular topic.
I may have been a little cheeky when creating this graph because it shows more people posted about winning prizes than learning. Those specific words did have the indicated prevalence, however people talk about learning at a conference in many different ways, including indirect posts about how they are excited to hear a presentation. Since I've already picked on you, Andy, let me give you another nod for helping to increase the "selfie" tweets up to a full percentage. Check out the full word cloud below. We (Promega) did participate in the prize culture of the conference, and let's be honest, who doesn't want a little added excitement to a week full of science? Congratulations to Tony Nguyen and Christina Neal for winning the Amazon gift certificate and paid trip to ISHI! Our thanks to everyone who participated.
5. A few individuals drove the most engagement on Twitter.
It might not be fair to declare Kathy Reichs the "winner" of AAFS 2016 for social media engagement given her celebrity status. Setting the award-winning TV series Bones aside, all the AAFS base are belong to you, @womeninforensic! Worth noting is that some people (looking at you, @visa_rw) joined Twitter after the conference started while some are long time users. Subjectively it appeared that these newcomers were welcomed just as warmly as longtime friends and colleagues.
Not everything can be measured quantitatively about a scientific conference, so I encourage your thoughts about AAFS 2016 in the comments section below and on Twitter.
I used the Twitter Archiver plugin for Google Sheets to scrape a list of 200 #AAFS tweets and 455 #AAFS2016 tweets. There was crossover between the two hashtags, so a unique list combining the two hashtags resulted in 596 tweets. This full list was used for all of the analyses except for the ones that focused on what words were said. The text analyses graphs—Percent of Tweets Including Specific Words, Vegas Baby, Vegas! and the Wordcloud—came from a list of 348 tweets after removing all the retweets.
The following two tabs change content below.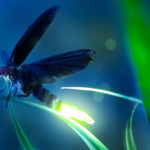 I am a science writer at Promega striving to combine creativity with science. I live off adrenaline rushes from skiing and discovering new music. I received my B.S. Microbiology and M.S. Biotechnology degrees from UW Madison.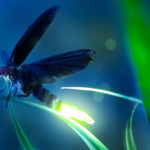 Latest posts by Greg Emmerich (see all)