On Fridays this summer we've started a travel blog. In addition, Dear Reader, earlier this week you learned about the recent forays of some Promega employees into mindfulness meditation.
I'd like to use a bike to work trip to connect travel and mindfulness. Today was my first bike ride to work for 2015.
This is not an auspicious or noteworthy start, as across the aisle from me sits a man that bikes to work all year. The weather in southern Wisconsin has been great this spring; no good reason for waiting 'til June 19 to ride. It is just my reality.
This travel covered 12 miles, and took me along busy, pothole filled city streets, where I focused on avoiding the holes, while keeping my two wheels in the bike lane and out of traffic. It's a bit more focus than I need to drive a car with 4 wheels, an accelerator and brakes. Increasing and decreasing speed requires much more effort on a bike.
My meditation during this part of the ride was primarily to keep pedaling, use energy but also conserve a little, keep going straight and… Oops, nearly missed the turn onto the bike path for all of the focus on keeping the 'rubber side down, shiny side up'.
Once that turn was correctly negotiated, next part of the trip was on a paved bike trail past backyards and flower gardens and along the edge of Lake Monona. It's always thrilling to see and hear the rush of cars into town from the busy Beltline highway, during my reverse commute out of down town Madison to Promega.
Again here I was simply mindful of the surroundings, thinking of only what was occurring then, moving the bike along, reaching down for a little water, and making progress in the ride. This was a present tense only time; no worries about what I may have left at home  or what was going to happen at work. Even this blog was not in mind during the ride.
I passed a friend's house and saw her out in the yard with her dogs. It was a great opportunity to shout hello. Simple but good. Kind of a bonus for biking and choosing this route.
The next part of the travel by bike was trickier. There was a busy street crossing to negotiate, followed by biking in traffic, and then a hill to climb. Was not at all certain that I could make it up the hill. I thought about digging a little deeper physically, needed some extra effort to: 1) avoid cars, and 2) make the hill climb. When it was done, I was exhausted but also enjoyed a bit of relief.
Then the ride was back onto the bike path, past a swampy meadow. As cars zoomed past on the highway, it was interesting to think of commuting by car as my regular routine and compare that to how the bike ride felt; bike ride feels better. I don't mean that as feeling righteous for not having driven; saving that feeling for the trip home tonight.
The final leg of the bike trip to work is along a bike path under tall oak trees, winding up hills and around curves. Deer and turkey are regulars here. This part of the ride takes more in the moment effort, as another cyclist (or some critter) can appear in a second, and either of us might be riding a little wide around a curve and in the other's way. Focus is on pedaling, and breathing…getting tired by this point in the ride.
The 60-minute ride provided quite a few changes of scenery compared to my usual drive. It presented a number of physical challenges both street- and trailwise. It made me focus on the present moment  (make that sixty moments) for an hour, thinking chiefly about the things that made the bike ride successful. I something  find this kind of focus difficult to accomplish in daily life.
Perhaps a bike ride weekly, maybe even more often, will help with such singular task focus. Multitasking is a tool we need and use a lot in modern work as well as home life, but more singular task focus is also really important to doing good work, as well as for relationships that are important to our well being.
The following two tabs change content below.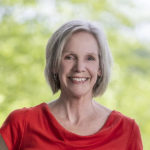 Kari Kenefick
Kari has been a science writer/editor for Promega since 1996. Prior to that she enjoyed working in veterinary microbiology/immunology, and has an M.S. in Bacteriology, U of WI-Madison. Favorite topics include infectious disease, inflammation, aging, exercise, nutrition and personality traits. When not writing, she enjoys training her dogs in agility and obedience. About the practice of writing, as we say for cell-based assays, "add-mix-measure".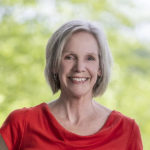 Latest posts by Kari Kenefick (see all)