Those of us lucky enough to attend the 26th International Symposium on Human Identification (ISHI) can agree that the meeting was a resounding success once again this year—plenty of outstanding workshops, presentations and posters, great networking and learning opportunities and, of course, fun with new and existing friends and colleagues.
Now that we've all had a chance to recover from all of the excitement, let's recap some of the meeting highlights.
First was the keynote speaker, Kirk Bloodsworth, who was wrongfully convicted for the rape and murder of a 9-year-old girl and spent nine years in prison, including two years on death row, before being exonerated through DNA testing. Read more about his story here. During his talk, Kirk recalled his ordeal of an inept defense attorney, biased investigators and unreliable eye witness accounts that lead to his wrongful conviction. If it weren't for his love of reading and a fateful book delivery, which included the book The Blooding by Joseph Wambaugh, Kirk may not have learned about DNA fingerprinting and realized that if DNA testing can be used to convict a criminal, DNA can also exonerate an innocent man. When DNA testing was finally completed in his case, his lawyer called him to say "Kirk, you're innocent", to which Kirk responded "I knew that!" DNA testing saved his life. And during his talk, the grateful speaker said to the more than 900 DNA analysts in the audience "We need you. I want to thank each and every one of you for doing your job with zeal and enthusiasm. If I could, I would give you all a bump in salary." The audience's response to Kirk's talk was almost immediate: A well deserved standing ovation.
Also on the list of highlights was the Interesting Cases presentations, which is a perennial ISHI favorite. Daniel Román of the Madison [Wisconsin] Police Department started us out with a story of a criminal who thought that he could outwit investigators by planting false evidence at a murder scene. The victim was a single woman who was stabbed multiple times and suffocated with a pillow in her apartment. An initial walkthrough of the scene suggested the woman was raped before being killed: The body was partially undressed, and there were several semen stains on her body. However, after a more thorough inspection, police were not convinced—the patio door had been shattered to gain access, and most rapists would not risk making that much noise. Plus, the body appeared to have been posed after death. After police discovered a court summons for the victim's pending divorce in a stack of mail, a suspect emerged: The soon-to-be-ex-husband. Interviews with his co-workers revealed that the husband was clever but arrogant and had bragged about being able to outsmart the police. Did he plant evidence of rape to try to divert the investigation? Police investigators never got a chance to ask because the husband shot himself when police officers served him with a search warrant.
After his death, forensic analysts were able to match the husband's DNA with DNA from bloodstains on the victim's thighs and bedsheets and an orange knit cap planted at the scene. However, he was not the source of the semen. Based on DNA analysis, the semen originated from two different men, neither of which was the husband and neither of which could be identified. Over time, investigators were able to piece together the evidence and determine that the murder was carefully planned and definitely premeditated. The husband had solicited the semen samples online some time before the murder and planted them at the crime scene and arranged the victim's body to mimic a sexual assault. The husband even went so far as to park his car in his wife's neighborhood each night for several weeks beforehand so that his car would not appear out of place when he killed his wife. He had planned what he thought was the "perfect" murder but was foiled when he cut his finger during the attack, leaving behind bloodstains when he moved the victim's body. As usual, the criminal wasn't nearly as clever as he thought he was, and police were able to resolve the case. Román pointed out early in his talk that "crime scenes are like puzzles, more precisely 'garage sale' puzzles, with pieces missing, the occasional extra piece from another puzzle; even the box with the 'picture' may be missing". This crime scene is a perfect example of that.
In another Interesting Case report, Marie Allen from Uppsala University described her lab's effort to solve a really cold case by identifying the putative remains of famed astronomer Nicolaus Copernicus. This work was summarized in a previous blog post.
The final Interesting Case talk, by Jim Thomson, described LGC's work to identify the remains of soldiers who fell at the Battle at Fromelles during World War I and were buried in a series of mass graves, which were discovered in 2008. I have written about these identification efforts in a past blog post. To date 144 of the 250 sets of remains have been assigned an identity. Let's hope that additional young men can be identified before the project is scheduled to end on the battle's 100th anniversary in July of 2016.
Of course, there were dozens of other great presentations, and I want to thank everyone who contributed.

Finally, let's not forget all of the fun activities, including the Welcome Reception, the Wednesday dinner event at the Glass Cactus and the ISHI photo booth. I hope you all had a chance to round up friends and colleagues and get your pictures taken with the Texas props for ISHI 26, Minnesota-themed props for ISHI 27 and Seattle-themed props for ISHI 28.
I hope to see you all next year at ISHI 27 up north in Minneapolis, Minnesota.
The following two tabs change content below.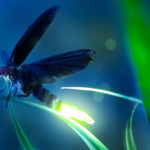 Terri Sundquist
Terri has worked as a Scientific Communications Specialist at Promega Corporation for more than 13 years, and prior to that, spent more than 5 years solving problems and answering questions as a Promega Technical Services Scientist. She graduated with B.S. degrees in Chemistry and Biology at the University of Wisconsin—River Falls, then earned her M.S. in Molecular Biology from the Mayo Graduate School in Rochester Minnesota.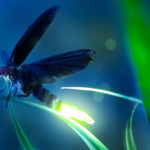 Latest posts by Terri Sundquist (see all)