In the US, Memorial Day weekend is upon us. Three luxurious days to spend doing whatever your heart desires (and/or your family needs).
Promega's family is international, and for today's "A Day in the Life" blog, we look at how the Branch office in France, Promega France, spends their free time in support of disease research.
I spoke with a member of the team from Lyon, France, earlier this week about a cancer fundraising event that Promega France participated in, May 21.
The event, Courir Pour Elles (Running for Her) is dedicated to raising awareness of and money to support research into cancers that affect women. Not only did this team participate, but Promega was, for the first time, a sponsor of the event (note the ankle band photo).
This event, which originated in 2010, had 12,000 participants this year and raised over 300,000 €! It was interesting to learn that only women participate as runners and walkers in this event. However, as you see in the photos, men are there in a support role.
The Courir Pour Elles event features cancer patients who participate, and also tell their stories of struggle and survival. These stories uplift and encourage many touched by cancer, bringing hope.
Seventeen Promega France employees participate in events all over France to help raise funds for research into genetic diseases, such as cystic fibrosis. The next event is in September in Paris.
We celebrate and cheer the cancer research fund-raising efforts of the Promega France team, as well as the survivor-participants.
Together we are stronger in the fight to beat cancer. Go Team Promega France!
The following two tabs change content below.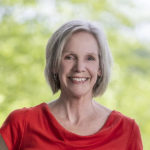 Kari Kenefick
Kari has been a science writer/editor for Promega since 1996. Prior to that she enjoyed working in veterinary microbiology/immunology, and has an M.S. in Bacteriology, U of WI-Madison. Favorite topics include infectious disease, inflammation, aging, exercise, nutrition and personality traits. When not writing, she enjoys training her dogs in agility and obedience. About the practice of writing, as we say for cell-based assays, "add-mix-measure".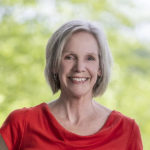 Latest posts by Kari Kenefick (see all)