Over the past year, there have been numerous debates about mental illness in this country. Unfortunately, most of the discussion has surrounded incidents like mass shootings and gun control. Mental health has also been in the news as studies reveal that an increasing number of people in US jails and prisons have a mental illness.  Because of this portrayal in the media, it is not surprising that the general public has such a misunderstanding and obvious negative bias of the spectrum of mental health conditions and their effect on society.
The National Alliance on Mental Illness defines mental illness as a medical condition that disrupts a person's thinking, feeling, mood, ability to relate to others and daily functioning. This includes anything from depression and anxiety to autism spectrum disorders to schizophrenia to addiction.  According to NAMI, 1 in 4 US adults experience mental illness in a given year and 1 in 17 adults suffer from a serious mental illness (e.g. major depression, bipolar disorder, schizophrenia, etc.).  With numbers this high, it is difficult to see mental illness portrayed solely in tandem with violence in the media when there are millions of people working and contributing to society daily with their illness properly treated.  Although the high incidence of mental illness has been recognized by a federal requirement for insurance companies to cover mental health treatment, it has not improved the public perception of mental illness.
One reason mental illness is not perceived as an illness just like diabetes or cancer may be because the symptoms are different. Someone with a mental illness will not have a runny nose, will not be off work for chemotherapy, and perhaps more importantly, cannot be diagnosed with the confidence of other illnesses.  The symptoms are changes in behavior or interaction with others. For example, an individual suffering from major depression may be unable to get out of bed to go to work.  While it's normal for everyone to experience sadness and lack of motivation for a variety of reasons, it's not normal for those feelings to last for days or weeks at a time and prohibit the individual from living a productive life. It can be difficult for the general public to understand or accept the difference between "feeling blue" and clinical depression. We know we can use an EKG to tell if someone's heart is functioning properly. We can use fMRI to locate and diagnose brain tumors, but there are no biomarkers to diagnose mental illness.  The current method of diagnosis for mental illnesses is assessment by a physician or other professional using the American Psychiatric Association's Diagnostic and Statistical Manual of Mental Disorders (DSM), which is currently in its 5th edition.  The DSM lists all recognized mental illnesses and provides lists of criteria including behaviors, feelings, and other symptoms for each illness.  A professional will ask an individual a series of questions and consult the DSM to make a diagnosis.
There has been much discussion and debate over the most recent edition of the DSM. The authors of the most recent version realized that the current DSM categories prevent the accurate diagnosis of some individuals. Because of overlap and subjectivity of criteria, it may be difficult to differentiate, for example, schizophrenia from borderline personality disorder.  The DSM-V attempts to organize chapters to demonstrate how disorders can be related to one another and attempts to aid the distinction of medical vs. mental disorders.  The rearrangement of what is referred to as the Bible for Psychopathology, has been very controversial and it has become apparent that reason for the controversy is that there is so little information available for how the brain or biology is affected by mental illness. All the discussion around the DSM-V has reignited an effort by the National Institutes of Mental Health (NIMH) to integrate neuroscience and psychopathology called Research Domain Criteria Project (RDoC).  This project will be a focused research effort looking at how genetics, physiology, and behavior are related. It will use research-based approaches to define relationships between brain function and behavior and identify disorders that way instead of only using DSM criteria to set the direction.
It will take many years for RDoC to yield useful diagnostic information.  In the meantime, it will be important to improve the understanding of the broad spectrum of mental illness in the public eye. Recognizing mental illnesses as illnesses just like diabetes or cancer could lead to improvement and accessibility of treatment options. More importantly, however, improving the public understanding of mental illness will reduce the stigma associated with it.
The following two tabs change content below.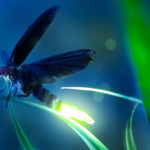 Karen Reece
Karen served as a Senior Research Scientist in Nucleic Acid Technologies at Promega before switching careers. She has a BS in Biochemistry and MS and PhD in Physiology, all from University of Wisconsin-Madison. Karen was born and raised in Madison, WI.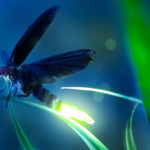 Latest posts by Karen Reece (see all)