It's October, and for one week this month scientists around the world will be celebrating the work of their colleagues who have helped push the boundaries of science into territory that we take as "familiar" today. The recipient of the 2010 Nobel Prize in Physiology or Medicine is Robert Edwards, notable for his work on human in vitro fertilization. His work along with his the work of his colleague, gynecologist Patrick Steptoe, who developed the technique of laproscopy, led ultimately to the first successful human in vitro fertilization and ultimately the birth of Louise Brown, the world's first "test tube baby" in 1978. Read the official press release.
The following two tabs change content below.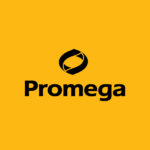 Promega products are used by life scientists who are asking fundamental questions about biological processes and by scientists who are applying scientific knowledge to diagnose and treat diseases, discover new therapeutics, and use genetics and DNA testing for human identification. Originally, founded in 1978 in Madison, Wisconsin, USA, Promega has branches in 16 countries and more than 50 global distributors serving 100 countries.